Searching for an SUV that can whiz you away on a whirlwind of adventure, on- or off-road? If you already have some options in your head, you may benefit by reading our Land Rover car comparisons.
At Land Rover Hilton Head, we want to help Hardeeville, Bluffton, and Hilton Head Island motorists find a vehicle that suits their needs. That's why our vehicle comparisons provide all the information you need to get started! If you have any questions as you research, just drop us a line at your convenience.
2019 Land Rover Discovery vs Jeep Wrangler 
2019 Land Rover Range Rover vs Toyota Land Cruiser
What's in Our Land Rover Vehicle Comparisons?
We want to give you everything you need to compare your favorite SUVs, packaged up in an easy-to-read format. That's why our Land Rover vehicle comparisons cover a wide range of topics, from performance specs and capabilities to advanced technology features.
Whether you're weighing your options between two Land Rover vehicles, such as the Range Rover Sport and Velar, or an SUV from another major auto brand, you may find a comparison that covers all you need to know.
Why Read Our Land Rover Vehicle Comparisons?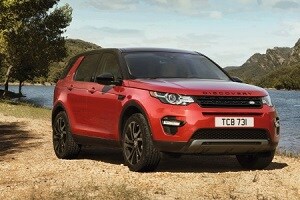 There's a lot you can learn about your potential options when you read car comparisons. Even if two SUVs look similar from a bird's-eye view, they often have many differences when you take a closer look.
Some vehicles may have features that others don't offer at all-or they may have standard features that other SUVs only offer as available options. You'll need to decide which features are most essential to you, whether it's the seating space, infotainment technology, or cargo room, and then find the ride that delivers.
Read our comparisons, and you'll have a strong baseline for evaluating seemingly similar cars. If you like, you can supplement your comparison research with our vehicle reviews and even a test drive of your very own!
Browse Our Land Rover Car Comparisons Today!
Once you have a few vehicle options in mind, you can decide which SUV is perfectly suited for your Hilton Head Island, Bluffton, or Hardeeville drives by reading our Land Rover car comparisons.
Browse our complete library today and find the ones that cover the cars you care most about. If you want to learn more, reach out to us at Land Rover Hilton Head!