Beaufort is a beautiful coastal city. If you want to explore it in style, head to our Land Rover dealer near Beaufort, SC. Here at Land Rover Hilton Head, we offer highly capable luxury SUVs that can conquer any task.
Whether you're cruising down city streets or the sands of Port Royal Island's beaches, Land Rover SUVs are up for the job. Read ahead and discover what our dealership can do for you!
Adventuring in Beaufort SC
Cross the Woods Memorial Bridge, and you'll be in Beaufort. This stunning city offers waterfront views, picturesque palms, and outdoors adventures. Walk along the riverfront at Henry Chambers Waterfront Park and catch a live show at its outdoor stage.
Located on the Intracoastal Waterway, Beaufort is the perfect place to pick up fishing or take a boat tour. You can learn more about the region's native wildlife at Captain Dick's Beaufort River Tours or Beaufort Kayak Tours. Whatever you choose, just get out and adventure!
Shopping Land Rover Vehicles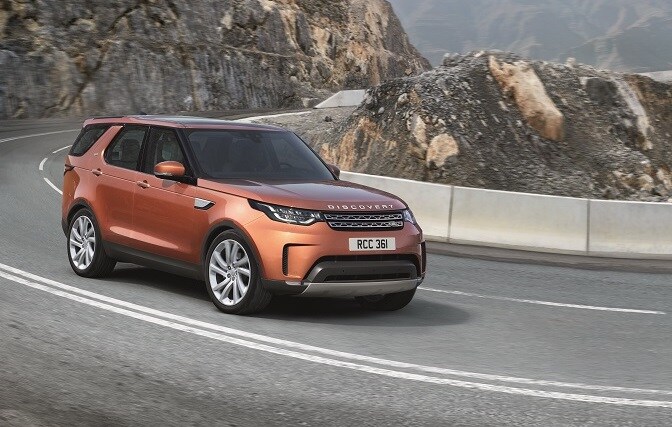 At our Land Rover dealership near Beaufort, you'll find all the latest Land Rover SUVs. We stock the most popular models on the market, such as the Land Rover Discovery and Range Rover Velar. In many of our luxury vehicles, you'll find various amenities, such as Hot-Stone Massage Seats!
Our vehicles feature the latest in off-road technology, too. Aside from standard four-wheel drive, you can find features like Terrain Response®. It lets you choose from various terrain modes to match your driving dynamics with the road under your wheels.
When you're ready to start shopping, check out our vehicle reviews. You can learn more about the specs and features of your favorite Land Rover vehicles! We'll be here to answer all your questions, too.
Land Rover Finance Guidance
Once you've found your dream luxury SUV, it's time to create a payment plan. If you're shopping for a car loan or Land Rover lease, our finance center can help you out. We'll meet with you one-on-one and assist as you personalize a plan to meet your needs.
We want you to leave our Land Rover dealership near Beaufort with a plan that fits your lifestyle. What does that mean for you? Monthly payments that fit your budget and terms that are amenable to you. You can start exploring financing with our payment calculator online.
Is it time to move forward with financing? You can visit us in person or apply for financing online. Choose the latter, and we'll be in touch soon after we receive your application!
Find Your Dream Land Rover
Excitement awaits in your next new Land Rover vehicle! We at Land Rover Hilton Head strive to make the shopping experience as convenient and enjoyable as possible. You can browse our full inventory of Land Rover SUVs online.
See a car you like? You'll want to stop by our showroom. Set up a test drive at our Land Rover dealer near Beaufort, SC. We'll have you riding in the lap of luxury in no time!